Hearing Disorder Specialists in Harley Street, London
Learn More Below About The Different Types Of Hearing Loss
Conductive Hearing Loss
Conductive hearing loss is a problem with the sound going into the ear and eventually reaching the cochlea. Conductive hearing loss can be divided according to the area affected.
External Ear Canal Problems
Ear infections: infections of the external ear canal (otitis externa) can cause pain, hearing loss, tinnitus and sometimes rarely vertigo. It can be accompanied by discharge. It can be treated with drops and/or topical or systemic antibiotics.
Middle Ear Problems
Infection of the middle ear (acute otitis media) can cause pain, hearing loss, tinnitus, vertigo and muffled hearing. It can also cause headaches and temperature. It requires treatment with antibiotics and if persistent may require surgery sometimes.
Glue ear or otitis media with effusion is build up of fluid behind the eardrum. It can occur in both adults and children although tends to be more common in children. Symptoms include hearing loss, aural fullness (muffled hearing and sensation of pressure in ear), tinnitus and rarely vertigo/dizziness. It can occur secondary to eustachian tube dysfunction. Management options include medical measures such as nasal sprays as well as surgical intervention if appropriate.
Negative middle ear pressure secondary to eustachian tube and middle ear dysfunction can sometimes result in a mild conductive hearing loss with symptoms of tinnitus and muffled hearing. Management tends to be predominantly medical although sometimes surgical options can be considered.
Problems With Middle Ear Bones (Ossicles)
Otosclerosis is a condition where the three little middle ear bones (malleus, incus and stapes) become less mobile and result in a problem with the sound going into the ear and reaching the cochlea (conductive hearing loss). Sometimes it can also be associated with tinnitus and vertigo/dizziness. Management can be conservative, surgical or with hearing aids. A bone conduction hearing aid may be a suitable option for this type of hearing loss.
Disruption of the ossicular chain due to previous trauma or perforation can again result in a conductive hearing loss. Management can again be surgical, conservative or hearing aid amplification including bone conduction devices.
Problems with eardrum (tympanic membrane)
A hole in the eardrum secondary to trauma or other causes can result in conductive hearing loss. This does require further evaluation and appropriate management. Tympanic membrane perforations can result in ear infections although can be managed with appropriate measures. Management can be conservative, surgical or with hearing aid amplification.
Cholesteatoma is a collection of cells resulting in destruction of the eardrum, middle ear ossicles and can extend even further. It usually results in a conductive hearing loss as well as tinnitus and sometimes dizziness/vertigo.
Sensorineural Hearing Loss
Hearing loss arising from the inner ear cochlea and the hair cells is known as sensorineural hearing loss. There are many causes of sensorineural hearing loss. Medical investigations are recommended for all early onset hearing losses as well as progressive, atypical, and asymmetrical hearing losses. Any hearing loss associated with other symptoms such as vertigo or dizziness is also a reason for medical investigations. Causes include genetic, medications (ototoxicity), trauma, age-related deterioration, inflammatory disease amongst others. Investigations include blood tests, scans et cetera.
Congenital Hearing Loss
Congenital hearing loss tends to be present at birth and related to genetics or events around childbirth. It may sometimes present a later stage such as childhood or early adulthood. It can be stable or progressive. It can be associated with other medical conditions. Early accurate diagnosis and medical investigations are vital for management and prognosis. Congenital hearing losses can be both congenital or sensorineural, although the latter is much more common.
Genetic hearing loss
Genetic hearing losses represented birth or later and even as late as early adulthood. Sometimes it may only present with or following exposure to certain ototoxic medications such as gentamicin antibiotic. Genetic tests are available for certain types of hearing loss. It will help determine prognosis and future risk.
Asymmetrical Hearing Loss or Unilateral Hearing Loss (One-Sided)
Hearing loss affecting just the one area can indicate potential underlying problem with the auditory nerve and its pathways to the brain. Appropriate identification and investigation is required for diagnosis of problems such as acoustic neuroma other tumours. Appropriate early imaging such as MRI scan of the inner ears is an important part of investigation alongside blood tests and other investigations.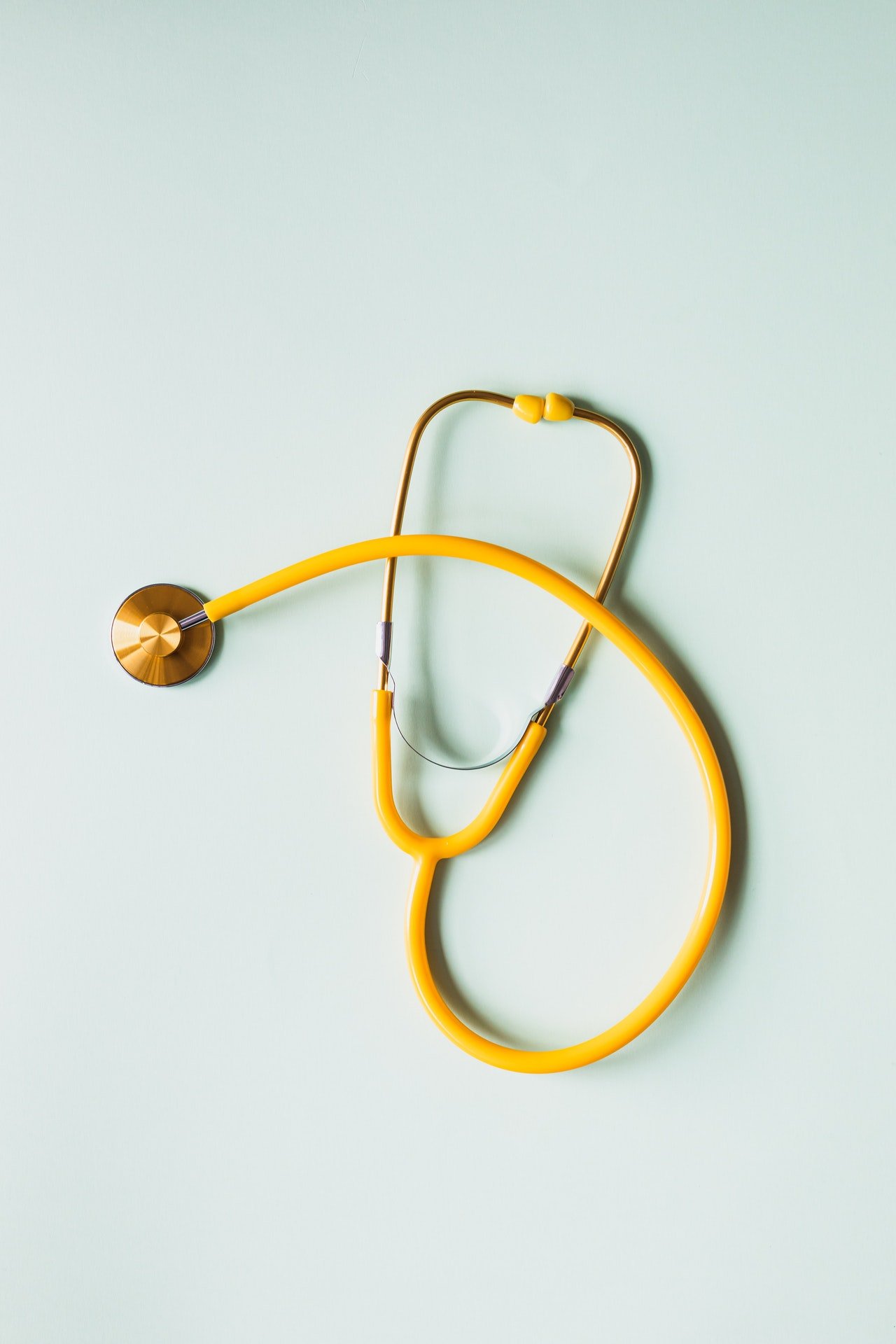 Progressive hearing loss
Rapidly deteriorating hearing loss may suggest an underlying pathology affecting the inner ear, auditory nerve or brain. Early investigations are crucial as it may reveal a potentially treatable cause of the deteriorating hearing. Assessment also includes consideration of all other medical problems such as diabetes which can have an impact. Detailed audiological assessment and MRI imaging has recommended in all patients.
Auditory Neuropathy Spectrum Disorder (ANSD)
Auditory neuropathy is a problem of the nerve conducting sounds from the cochlea to the brain. It can arise as a result of problems during pregnancy, birth or occur later in life secondary to a medical problem such as tumours. Patients commonly present with hearing difficulties much worse than predicted by the standard hearing test. Hence this diagnosis requires detailed assessment of hearing with standard hearing test, middle ear tests, tests of cochlea (inner ear hearing organ) function, and tests of auditory nerve function. Imaging such as MRI scan and blood tests, play a big part in the diagnostic process. Our experts at Harley Street, Audiovestibular clinic, have published book chapters on this topic and have had significant experience in managing these patients with complex hearing loss. A standard hearing aid will probably not be adequate for management.
Auditory Processing Disorder (APD)
Auditory processing disorder is when there is a range of hearing difficulties such as difficulty understanding speech in background noise, different accents, similar sounding words and processing instructions. The problem usually arises because of processing difficulties of speech sounds in the brain. The diagnosis of APD requires a battery of specialist audiological tests, clinical and medical assessment as well as imaging (MRI scan), and blood tests. It also requires the investigation and ruling out of an underlying inner ear peripheral hearing problem. At Harley Street Audiovestibular clinic, we currently do not offer the more specialised auditory processing tests, but are able to provide detailed audiological assessment in order to rule out an underlying inner ear cause of hearing loss.
Highly Specialised Medical-Led Service
Harley Street Audiovestibular Clinic is a CQC regulated service, providing evidence based, high-quality, medical consultant physician-led service.
We offer consultation and clinical assessment, aided and supplemented by high-quality, state-of-the-art audiological and vestibular diagnostics, delivered by an expert team.
Appointments Available Within 1-2 weeks.
Medical-Led Evidence Based Diagnosis and Management
High Quality Audio-Vestibular Testing
Vestibular Tests
Extremely professional & outstanding service especially Preeti Patel (operations manager). Dr Arun was fantastic, my vertigo has improved considerably.
Vestibular Rehabilitation
Inspirational, most satisfying experience. My problem expertly dealt with, hopefully with good outcome.
Vertigo
Very professional, excellent staff especially the operations manager Preeti.
Dizziness
Everyone was very friendly and considered every possible option for my tinnitus. I was given multiple tests and given good explanation on what the tests were for and why. Dr Arun made me feel very at ease and listed out a good plan for me going forward.
Vestibular Tests
Excellent assessment, very thorough
Vertigo
Very detailed and professional
Vestibular Tests
Very helpful staff.thanks
Verified Patient
Very thorough and helpful
Verified Patient
Very thorough service and helpful.
Verified Patient
Thank you for a thorough and professional appointment., Both Dr Rudy and audiologist priyani provided an excellent service. Dr Rudy listened to my problems and provided pragmatic and knowledgeable advice.
Verified Patient
Excellent very thorough and reassuring
Verified Patient
Excellent professional service; Very thorough investigation and follow up
Verified Patient
Extremely helpful and efficient
Verified Patient
Excellent professional service. All made to feel at ease. Explained thoroughly throughout the whole process with a diagnosis at the end. Would recommend to anyone.
Verified Patient
Excellent professional help at all stages of the appointment from initial contact to the appointment itself. Friendly, patient, helpful with everything explained clearly and reassuringly.
Verified Patient
Very insightful and helpful
Verified Patient
Professional and considerate
Verified Patient
I had excellent treatment and was very happy with everything
Verified Patient
Great support and reassurance for my tinnitus and dizziness. Thorough testing and flexible appointments, Dr Rudy was generous with his time and ensured that everything was well explained to me.
Verified Patient
Fantastic team, great knowledge and super friendly. Very helpful in understanding step by step what was happening and the tests they were carrying on
Verified Patient
Very nice experience, quick treatment and friendly environment. The doctor listened carefully, I value this a lot
Verified Patient
Extremely efficient and friendly. Everything was explained to me very clearly and the doctor took time to listen and was very sympathetic. All the other technician and staff were very pleasant and put me at ease. Very satisfied with the experience, the service and the kindness.
Verified Patient
Very efficient and informative
Verified Patient
I've had a very welcoming experience and the quality of the service was outstanding.
Vestibular Disorders (Neuro-Otology )
Excellent. Very thorough and informative.
Vestibular Assessment
Very positive. Efficient testing. Clear subsequent explanation of results and management of problem.
Vestibular Assessment
Great friendly service always responsive and have always listened to my specific individual needs. Thank you for the great service you offer. Dr Rudy has been absolutely amazing taking time to explain everything in simple terms as well as in depth. And his assistant Preeti Patel has been exceptional too always being proactive and providing a great service. I would happily recommend Harley Street AVM clinic to anyone with vestibular imbalance issues
Tinnitus
Very detailed and insightful consultation with the well informed Dr. Palani. Thanks for your patience and help all involved
Vertigo
After twenty years of vertigo and complex associated migraine and sleep problems, I feel I have finally found a practitioner that understands the position and can offer me comprehensive help and advise. All the staff have shown sensitivity and professionalism.
Pure Tone Audiometry
Excellent at fitting last minute appointment
Vestibular Tests
Extremely good service and gladly recommend the service to anyone who needs to see Dr Palaniappan and his team.
Verified Patient
Very thorough and professional with clear explanation of results and management plan. Very reassuring.
Verified Patient
Great. Made me feel comfortable and safe. Kind and friendly. Thorough testing.
Tinnitus
Dr Arun spent a long time with me, explaining everything well, taking a genuine interest and has given me a number of follow-on treatments to try
Tinnitus
The doctor explained every test and procedure very thoroughly, was friendly and detailed in the examination. The technician as well was helpful and professional.
Vertigo
Dr Arun and Anita were both very kind and helpful. Everything was thoroughly explained and I was made to feel at ease.
Dizziness
Great experience, very informative.
The Care Quality Commission (CQC) is a public body of the Department of Health and Social Care established to regulate and inspect health and social care services in England.
CQC registration is a marker for standards of care. It is a mandatory requirement of all organisations which provide vestibular care or diagnostics.
Harley Street Audiovestibular Clinic is fully registered and compliant with all the stringent CQC requirements, ensuring you care is in the best possible hands.